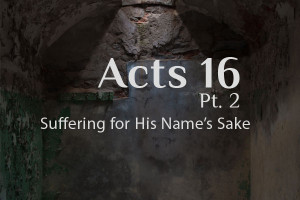 [Act 16:6-10 KJV] 6 Now when they had gone throughout Phrygia and the region of Galatia, and were forbidden of the Holy Ghost to preach the word in Asia, 7 After they were come to Mysia, they assayed to go into Bithynia: but the Spirit suffered them not. 8 And they passing by Mysia came down to Troas. 9 And a vision appeared to Paul in the night; There stood a man of Macedonia, and prayed him, saying, Come over into Macedonia, and help us. 10 And after he had seen the vision, immediately we endeavoured to go into Macedonia, assuredly gathering that the Lord had called us for to preach the gospel unto them.
The Macedonian Call. Listen to the Holy Spirit
After strengthening certain churches, Paul, Silas and Timothy set out to new regions
[Rom 15:20 KJV] 20 Yea, so have I strived to preach the gospel, not where Christ was named, lest I should build upon another man's foundation:
Paul and Silas had a plan to preach the gospel to Asia. The Holy Spirit forbade them to do this. This forbidding is not just a "things didn't work out", or "I think they door may have shut so I'll take that as sign from God" type of scenario. The Holy Spirit somehow communicated to them that they were to not go into Asia. Next, the Holy Spirit forbid them to go to Bithynia (Peter addressed the churches in Bythynia later, so either he or someone else ended up taking the gospel there – 1 Peter 1:1)
We hear God the most when we are actively serving in Christian ministry. I didn't say just active in church, but actively seeking to walk in our calling. In this case, they were already laboring; already walking in the Spirit, therefore the Holy Spirit directed their path. God will use laborers.
When we look at the map we see that they were quite literally on the border of Asia. It made logical sense to continue on into Asia now that they had passed through Phrygia. Just because something seems convenient or logical does not mean it is God's purpose.
Paul received the Macedonian call when he was in Troas, on the eastern coast of the Aegean Sea. Paul had run out of land. Sometimes God will wait until we are at the end of a road and seemingly have no more options to give us the next step.
David purposed in his heart to build God a house (1 Kings 8:17). God's prophet told David to "do whatsoever is in thine heart, for the LORD is with thee" (1 Sam 7:3). Later God commanded the prophet to speak to David and tell him that his son would build the temple, not David. We have the mind of Christ (1 Cor 2:16), and if our hearts do not condemn us, we have liberty to make decisions by faith (1 John 3:21, Rom 14:21-23) as we covered in Acts 16:1-5. Yet we must also be filled with the Holy Spirit and attentive to His leading. Our good intention may not be God's great and perfect intention. Therefore even when doing good deeds, we must listen for precise direction from the Holy Spirit. Sometimes the answer will be, "do what is in your heart, for you have the mind of Christ", and other times God will give us other direction.
Paul "assuredly gathered" that this was direction from the Lord. How great of a boost to our faith is direct revelation and commission from the Lord! Remember the delight of the disciples when Jesus gave them power and commissioned them to go from city to city. We would do well to remember that our Lord has commissioned each of us and endowed us with the power of the Holy Spirit (Mark 16:15-17).
vs. 10 "we". This is the first instance of "we" in Acts. This most likely indicates that Luke the historian and doctor had joined himself to Paul at this point. This was another blessing of God rerouting Paul's journey. We now have a written account of the Acts of the Apostles.
The Church in Philippi
[Act 16:11-12 KJV] 11 Therefore loosing from Troas, we came with a straight course to Samothracia, and the next [day] to Neapolis; 12 And from thence to Philippi, which is the chief city of that part of Macedonia, [and] a colony: and we were in that city abiding certain days.
This was a quick and successful journey. As we follow Paul's progress in the city, it could appear that it was not immediately as favorable as the vision followed by the successful voyage would have implied. When Peter received a vision by God the men from Cornelius showed up and everything seems to perform like clockwork. Peter did not encounter a spirit of divination, blasphemers, and was not beaten then thrown in jail. These things all happened to Paul after he was obedient to direct revelation of God. Paul was indeed called to share the gospel in Philippi, but God would also show Paul "what things he would need to suffer for His (Jesus') name's sake (Acts 9:16).
[Act 16:13-15 KJV] 13 And on the sabbath we went out of the city by a river side, where prayer was wont to be made; and we sat down, and spake unto the women which resorted [thither]. 14 And a certain woman named Lydia, a seller of purple, of the city of Thyatira, which worshipped God, heard [us]: whose heart the Lord opened, that she attended unto the things which were spoken of Paul. 15 And when she was baptized, and her household, she besought [us], saying, If ye have judged me to be faithful to the Lord, come into my house, and abide [there]. And she constrained us.
We have no reason think the small group had anyone to stay with, so it's likely they paid for room and board initially. Scripture says they were there a number of days before their first convert. It's feasible they were waiting for the Sabbath so they could present the gospel to the Jews first, as was their practice (Rom 1:16, Acts 17:2).
Worship and prayer was held by a river, which is where they would have met (by the "seaside") if there was no synagogue (7). This most likely indicates that there were not enough Jews in Philippi to constitute the building of a synagogue. In particular, there was not the minimum amount of 10 males needed for the establishment of a legitimate synagogue (4).
vs. 16 want = customarily made Paul and Silas sat down with the women and engaged with them.
Lydia, the first convert in Europe.
Lydia is described as a "worshipper of God". This may mean that she worshipped the true God but was not necessarily a proselyte to the Jewish faith yet. Cornelius was of the same state.
A seller of purple meant either purple garments or purple dye, different than a wearer of purple. Lydia was a business women, who was hard working and profitable it would seem if she 1) had business in multiple cities (she was from Thyatira) 2) had a well off enough home to house Paul, Timothy, Silas and Luke along with the rest of her family.
"The Lord opened her heart to head the things spoken by Paul." This is consistent with the rest of scripture.
[Act 13:48 KJV] 48 And when the Gentiles heard this, they were glad, and glorified the word of the Lord: and as many as were ordained to eternal life believed.
Lydia was also one of those who were already "ordained unto eternal life". God is the one who calls and ordains eternal life. No one can come unless He calls (John 6:44). There are sheep and there are goats. Jesus' sheep hear His voice because they are His (John 10:27).
Not only was the first convert of this important church a woman, but the women of that church also supported the ministry in a special way. Later Paul writes to them and says:
[Phl 4:3 KJV] 3 And I intreat thee also, true yokefellow, help those women which laboured with me in the gospel, with Clement also, and [with] other my fellowlabourers, whose names [are] in the book of life.
[Act 16:16-22 KJV] 16 And it came to pass, as we went to prayer, a certain damsel possessed with a spirit of divination met us, which brought her masters much gain by soothsaying: 17 The same followed Paul and us, and cried, saying, These men are the servants of the most high God, which shew unto us the way of salvation. 18 And this did she many days. But Paul, being grieved, turned and said to the spirit, I command thee in the name of Jesus Christ to come out of her. And he came out the same hour. 19 And when her masters saw that the hope of their gains was gone, they caught Paul and Silas, and drew [them] into the marketplace unto the rulers, 20 And brought them to the magistrates, saying, These men, being Jews, do exceedingly trouble our city, 21 And teach customs, which are not lawful for us to receive, neither to observe, being Romans. 22 And the multitude rose up together against them: and the magistrates rent off their clothes, and commanded to beat [them].
These accusations brought against Paul and Silas contain snippets of truth. The gospel message would indeed "exceedingly trouble" the city, for those who reject the words of God will be judged more harshly by it, and those who accept it will change their lifestyles which could in turn change the culture of the city.
Paul has answered the call from God, ministered to whom he could, delivered a woman from a demonic affliction, and now finds himself beaten and imprisoned. Where was the man from the vision? Why would progress seem so slow after God gave direct revelation that this missionary journey was his will? Perhaps God gave Paul the vision to give him the strength to endure what He knew was ahead. When God directs us, it does not mean the path excludes hard work, persecution or suffering. It could mean that God is encouraging us to endure the upcoming hard work, persecution and suffering that will abound for His glory.
Paul's verbal and physical suffering at the hands of those who opposed him in Philippi must have also given the church hope later when they themselves suffered in like manner. Paul later writes to them saying:
[Phl 1:29-30 KJV] 29 For unto you it is given in the behalf of Christ, not only to believe on him, but also to suffer for his sake; 30 Having the same conflict which ye saw in me, and now hear [to be] in me.
When we are doing things for Christ, when we suffer for righteousness, nothing we go through will be wasted. It will be for our benefit and the benefit of others.
[1Pe 2:19-21 KJV] 19 For this [is] thankworthy, if a man for conscience toward God endure grief, suffering wrongfully. 20 For what glory [is it], if, when ye be buffeted for your faults, ye shall take it patiently? but if, when ye do well, and suffer [for it], ye take it patiently, this [is] acceptable with God. 21 For even hereunto were ye called: because Christ also suffered for us, leaving us an example, that ye should follow his steps: 
[Act 16:23-24 KJV] 23 And when they had laid many stripes upon them, they cast [them] into prison, charging the jailor to keep them safely: 24 Who, having received such a charge, thrust them into the inner prison, and made their feet fast in the stocks.
They were beaten with a more than usual amount of stripes. The Greek implies a severe beating (5). Their wounds were not cleaned after the beating (vs 33), so the open flesh was exposed to the filth and contamination of the prison and chains.
Being cast into the "inner prison" denotes maximum security. Securing their feet in the stocks would have been very uncomfortable, almost a form of torture depending on how far the stocks were spread.
[Act 16:25-34 KJV] 25 And at midnight Paul and Silas prayed, and sang praises unto God: and the prisoners heard them. 26 And suddenly there was a great earthquake, so that the foundations of the prison were shaken: and immediately all the doors were opened, and every one's bands were loosed. 27 And the keeper of the prison awaking out of his sleep, and seeing the prison doors open, he drew out his sword, and would have killed himself, supposing that the prisoners had been fled. 28 But Paul cried with a loud voice, saying, Do thyself no harm: for we are all here. 29 Then he called for a light, and sprang in, and came trembling, and fell down before Paul and Silas, 30 And brought them out, and said, Sirs, what must I do to be saved? 31 And they said, Believe on the Lord Jesus Christ, and thou shalt be saved, and thy house. 32 And they spake unto him the word of the Lord, and to all that were in his house. 33 And he took them the same hour of the night, and washed [their] stripes; and was baptized, he and all his, straightway. 34 And when he had brought them into his house, he set meat before them, and rejoiced, believing in God with all his house.
Still with raw wounds, painfully shackled legs and in a filthy environment, Paul and Silas contrast the dark tone with open prayers and songs. "Praises" here can also be translated as hymns. It's very likely they were singing the holy scripture, perhaps one of the Psalms. What a textbook example of praising God in the midst of the storm.  As readers looking from the outside in, there is a tendency to not empathize as much with these men's situation because we know the outcome of the story. What we must remember though, is that for every Paul and Silas who get delivered by a grand work of God there is also the James who is not delivered and killed, dying a martyr's death (Acts 12:2). There are those who are named in the great chapter of faith (Hebrews 11), such as David and Rahab. Then there are those who are never named, only mentioned as "being tortured, not accepting deliverance that they might obtain a better resurrection", stoned, sawn in two, and slain with the sword.
We don't know how God will deliver us from physical situations, sometimes it may be a miracle, and sometimes it may be death. Nevertheless, I will yet praise him.
[Psa 71:14 KJV] 14 But I will hope continually, and will yet praise thee more and more.
[Rom 5:3-5 KJV] 3 And not only [so], but we glory in tribulations also: knowing that tribulation worketh patience; 4 And patience, experience; and experience, hope: 5 And hope maketh not ashamed; because the love of God is shed abroad in our hearts by the Holy Ghost which is given unto us.
Contrast this deliverance from Peter's in Acts 12. God made a way of escape for Peter. Peter was the focus. Peter escaped and the guards who kept him were put to death because of it (Acts 12:19). In Philippi, God took off the chains of all the prisoners and opened all the doors, yet none escaped. God had sent Paul and Silas to Philippi for ministry, and there was ministry to be done in that jail.
I can imagine Paul's voice ringing through the halls in desperation, "Do not kill yourself!" What love! What forgiveness! This jailer had apparently not treated them kindly or even civilly, having put them in shackles in the innermost part of the prison and left their wounds untreated. This jailer is now confronted with a grace and mercy he does not deserve. And such is the gospel, those of us who are blessed enough to realize our unworthiness of it's message are the ones most eager to receive it.
Why did none of the prisoners flee? It was clear the presence of God was at work. After the prayers of Paul and Silas followed by the miraculous earthquake, I imagine they sat in awe, overwhelmed at once by both the peace and terrible power of God.
The jailer does not immediately ask about doctrine or about the nature of God. He connects the prayers and praises with the miracle and falls down on his face, not in awe of Paul or Silas, but in awe of the God they represent. What God can exercise such power while bestowing such mercy? "What must I do to be saved?" Here is the real reason for the shackles. Here is the real reason for the beating. This simple jailer was to become the first male convert in the church that would go on to become the Philippian church. Indeed, this is arguably the first male convert on the continent of Europe. But had he been the first or the last, one man's soul was worth the struggle.
Physical relief is finally given to Paul and Silas's wounds. They are washed physically, and the jailer's family is washed spiritually, perhaps in the same water.
The first house church in Philippi probably would have been at this jailer's house or Lydia's.
Paul and Silas had to depart the city not much later. We know Timothy left with them (Acts 17:14). It's encouraging to note that this very young and vulnerable church grew into a fruitful branch despite the apostle having to leave them alone so soon. Out of all of Paul's letters, Philippians is the only one that contains no direct rebuke or disappointment.
[Phl 1:6 KJV] 6 Being confident of this very thing, that he which hath begun a good work in you will perform [it] until the day of Jesus Christ:
Works Cited
1)   Thomas, Robert L. New American Standard Hebrew-Aramaic and Greek Dictionaries : Updated Edition. Anaheim: Foundation Publications, Inc., 1998.
2)   Earle, R. 1 Timothy. In F. E. Gaebelein (Ed.), The Expositor's Bible Commentary, Volume 11: Ephesians through Philemon (F. E. Gaebelein, Ed.) Grand Rapids, MI: Zondervan Publishing House. 1981. 374.
3)   Robinson, Simon J. Opening Up 1 Timothy. Opening Up Commentary. Leominster: Day One Publications, 2004.
4)   Utley, Robert James. Luke the Historian: The Book of Acts. Study Guide Commentary Series. Marshall, TX: Bible Lessons International, 2003.
5)   Biblical Studies Press. The NET Bible First Edition Notes. Biblical Studies Press, 2006.
6)   Utley, Robert James. Paul's First Letters: Galatians and I & II Thessalonians. Study Guide Commentary Series. Marshall, TX: Bible Lessons International, 1997.
7)   Josephus, F., & Whiston, W. (1987). The works of Josephus: Complete and unabridged. Peabody: Hendrickson.